We are here for a reason. At Bio Fires passion and pride in a well-performed job come first. We are not here to just sell fireplaces, we are here to deliver a fireplace experience. A solution for many of you who have been dreaming about the cosy warmth of a real flame fireplaces but have no working chimney.
We are here to help you to create the heart of your home, a space where family gathers together and where closeness is the highest value.
We have been on the UK market for over 20 years; we were, in fact, one of the pioneers of the alcohol fire industry on our side of the globe. When we first started, very few people had any idea about what bio fireplaces (or back then – gel fires) were. People have been thrilled to find out that they can have a real flame fireplace in their old empty fires or on a flat wall. Nine out of ten customers learned about the product when meeting us at a show, like Ideal Home Show, Grand Designs or reading our editorial in magazines and newspapers. We have recently been featured in an oversea's blog article written by Redfin. You can read it here.
A lot has changed since then. The pace of life is much faster, technology is getting more and more advanced overnight. The crisis came and settled in, we were slightly worried, and we are selling 'luxurious goods' in the end. But – surprisingly, or maybe predictably, people have not stopped buying fireplaces. Fireplace, the source of flames, mood, hope and being together!
As a company we are constantly growing, bringing new designs every year and expanding our range to high-end automatic bioethanol fireplaces for residential and commercial properties.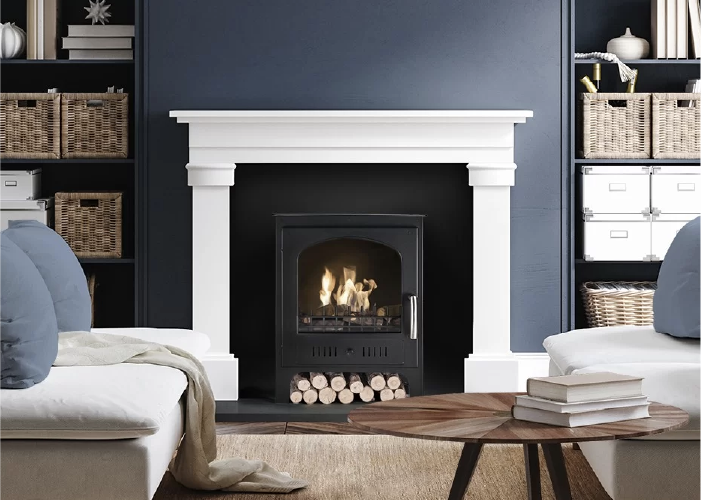 Our vision
We are here to help you
to create the heart of your home.
Who we are
We are here to deliver
an easy, real flame fireplace experience.
Our history
We have been constantly growing since 2002 bringing new designs yearly.